Floor and concrete paint is available from Engels Paint Specialists
Would you like to paint a floor? You can't just use a standard paint. Our paint shops on Van Hallstraat and Elandsgracht have a wide range of floor and concrete paint. Our staff can advise you on the paint you need and the things you need to keep in mind when giving your floor a new colour.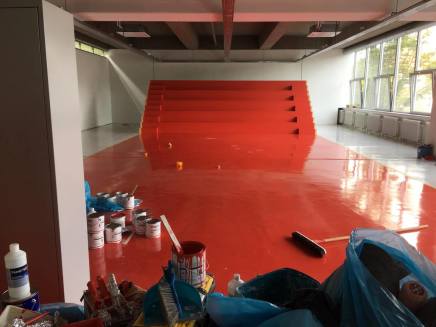 Using floor and concrete paint
We have turpentine-based floor paint, but also a water-based version. If the floor needs to be painted quickly and you want odourless paint, opt for the water-based version. In any other case, we recommend the turpentine-based floor paint. It is also possible to create a non-slip floor with the appropriate paint. If you are going to get to work with a floor or concrete paint, drop by for some personal advice before starting the job. After all, every floor and every project is different.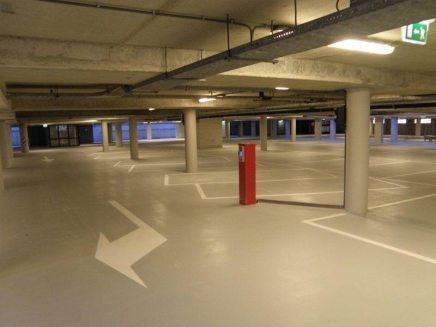 Large projects
For jobs where large floor areas need to be painted, we would like to give you some sound advice to avoid disappointments (e.g. too little paint). Painting the floor of a garage, shop, factory or butcher shop, bakery or warehouse with concrete paint? Drop by Engels Paint Specialists in Amsterdam.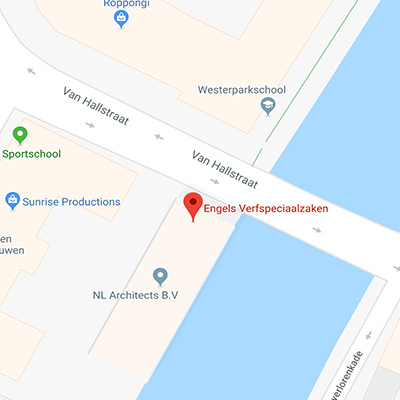 Engels verfspeciaalzaken West
Van Hallstraat 294
Monday to Friday: 08:00 - 17:00 uur
Saturday: 09:00 - 17:00
free on-site parking.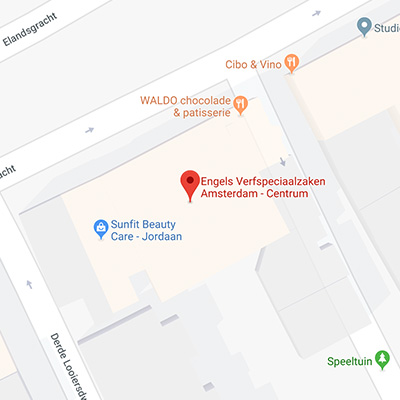 Engels verfspeciaalzaken Centrum
Elandsgracht 93-97
Monday to Friday: 09:00 - 18:00 uur
Saturday: 09:00 - 17:00
Paint and Ride (we pay your parking fee for the Q-park parking garage)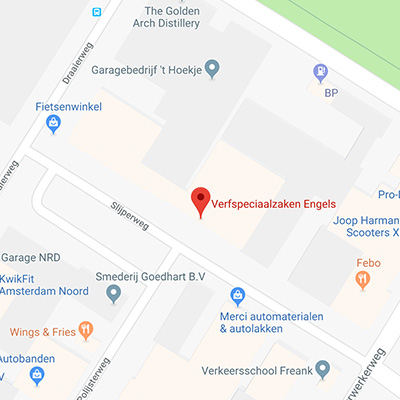 Engels verfspeciaalzaken Noord
Slijperweg 16
Monday to Friday: 08:00 - 18:00 uur
Saturday: 09:00 - 17:00
Free loading and unloading at the door. (Please pay 1.30 p/h per 1 July paid parking)