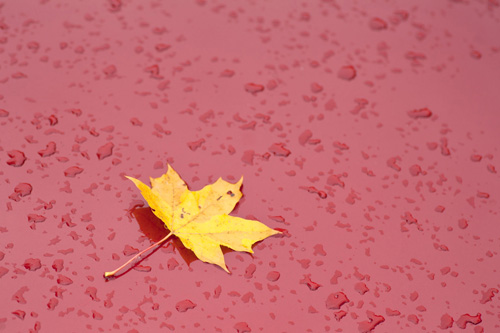 TIP 1: Condensation outside
Beware of condensation!
When you have to paint in the autumn or early spring, you should pay attention to condensation. This means in general that it is not allowed to be painted too early in the morning and that painting should not be continued too late in the afternoon. This prevents detachment and possibly sticking to the paint layer.

There are also so-called work-through paints. We are happy to tell you personally about the possibilities in one of our stores.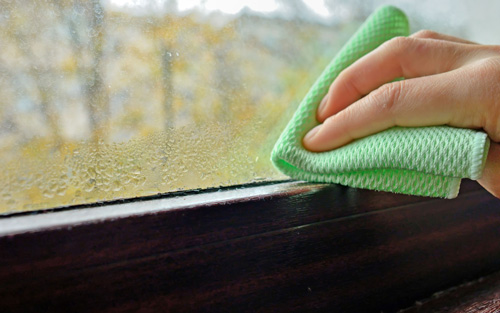 TIP 2: Condensation inside
Beware of condensation!
When you start painting and you have condensation on the window every now and then, it is very important to prevent this condensation from getting into the woodwork.
We have the right means to tackle this and would like to tell you about it in the store.

Hope to see you again!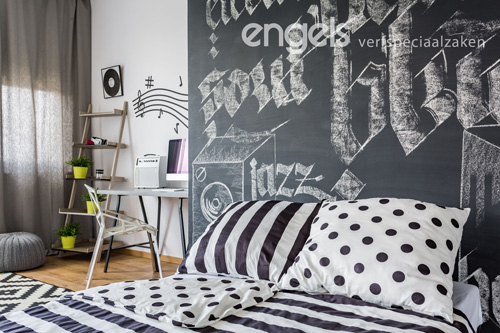 TIP 3: Chalkboard paint
Chalkboard paint
What is more fun than writing on the wall! messages, memos, shopping lists, drawings, think it out. Did you know that English can make any color blackboard paint for you? However, a number of things have to be looked at in order to avoid disappointments.

We are happy to advise you about the possibilities in one of our stores.
Hope to see you again!
Samples
The paint specialists at Engels can advise you on your colour choice. Want to assess the effect of a colour in your home at your convenience? Engels has a large number of colour swatches in A4 and A3 paper format.
Pure colour
Your chosen colour is custom blended in the computer-controlled Akzo mixer using top quality wall paint or lacquer by Flexa Colors, of course. Engels is proud that we can offer customers the Flexa Pure Color Wall at our paint shops in Amsterdam. Need some inspiration? View Flexa Pure's online presentation.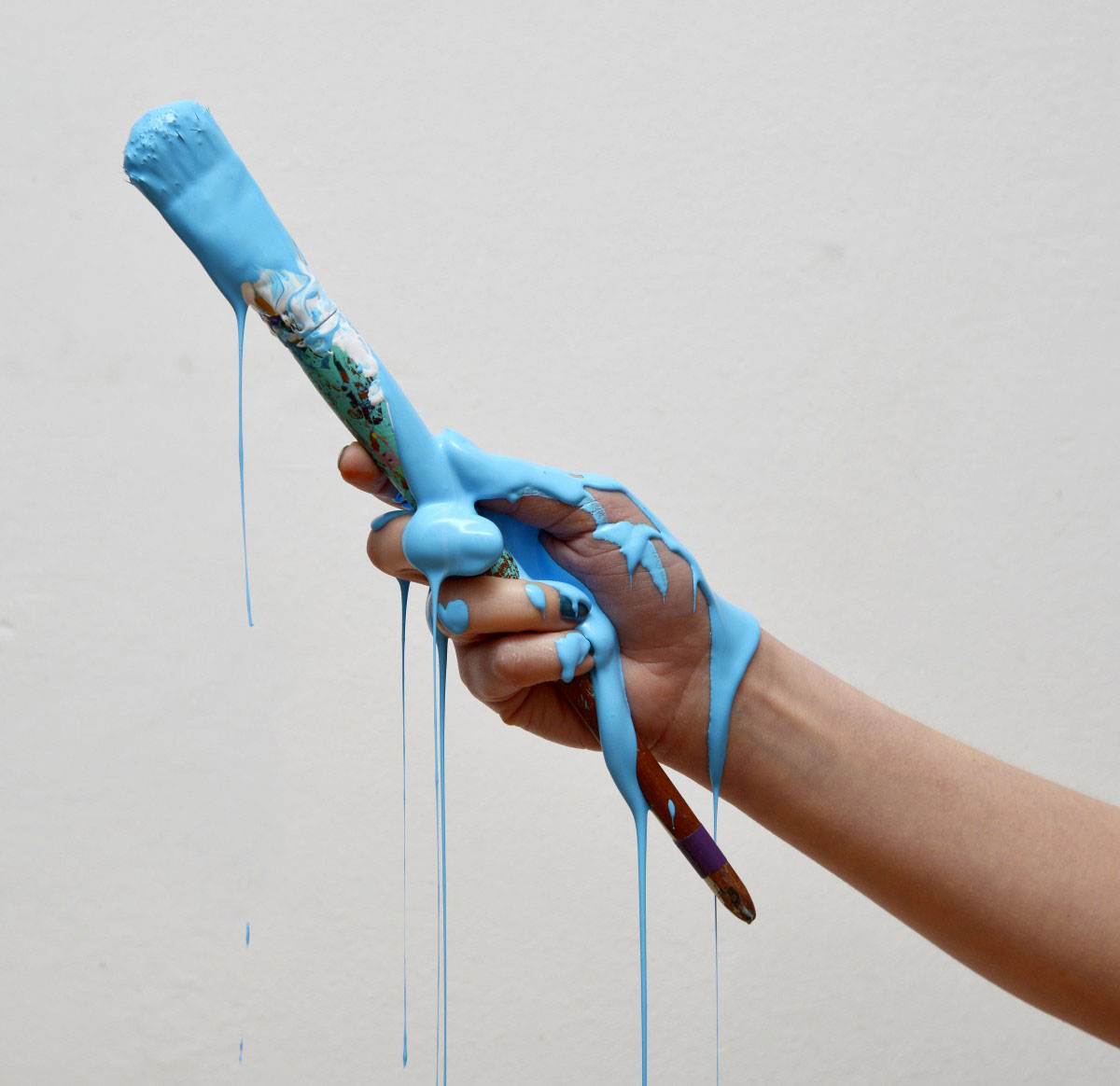 Your desire in colour
The specialists at Engels work on a daily basis to deliver innovation and improvement. In addition, you can choose from a huge range of colours and Engels always has great offers.
We therefore say confidently:
"Engels Paint Specialists: always more affordable through good advice!"
Engels has paint for every budget. To cite a few examples:
Wall paint from €3,95 to €32,00 per litre.
Stain from €19,95 to €52,00 per litre.
Primer from €12,95 to €42,45 per litre.
Varnishes from €19,95 to €62,50 per litre.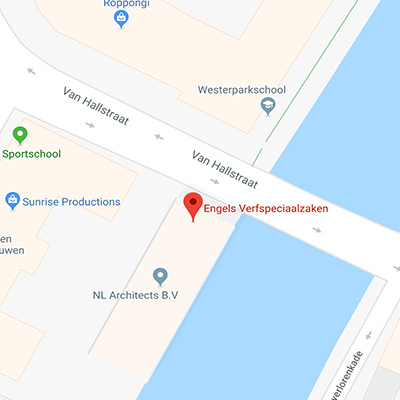 Engels verfspeciaalzaken West
Van Hallstraat 294
Monday to Friday: 08:00 - 17:00 uur
Saturday: 09:00 - 17:00
free on-site parking.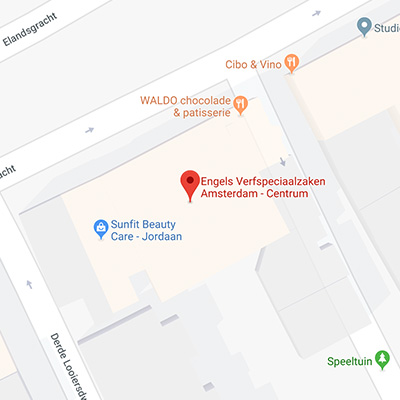 Engels verfspeciaalzaken Centrum
Elandsgracht 93-97
Monday to Friday: 09:00 - 18:00 uur
Saturday: 09:00 - 17:00
Paint and Ride (we pay your parking fee for the Q-park parking garage)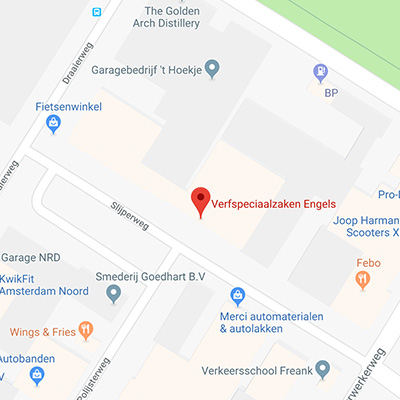 Engels verfspeciaalzaken Noord
Slijperweg 16
Monday to Friday: 08:00 - 18:00 uur
Saturday: 09:00 - 17:00
Free loading and unloading at the door. (Please pay 1.30 p/h per 1 July paid parking)