The Engels guarantee
The specialists of Engels Paint Specialists have full confidence in both their products and services. Engels is always hard at work to maintain the highest possible service levels. However, a purchase may on occasion not be entirely satisfactory.
Engels Paint Specialists is therefore happy to assist its customers in the event of unexpected problems and/or comments and has created the Engels guarantee to this end.
Conditions of the Engels guarantee:
Engels Paint Specialists reimburses at least any purchase a customer is not satisfied with, as long as the product is within the shelf life established by the manufacturer.
The customer must substantiate his or her complaint with reasonable arguments.
Compensation for purchases is made upon presentation of the sales receipt or other valid proof of payment.
In consultation, reimbursement shall be made with replacement products and/or vouchers.
Do you have a complaint, comment or suggestion? Please submit them in the shop. The specialists of Engels Paint Specialists will gladly hear you out and will always work with you to find a solution.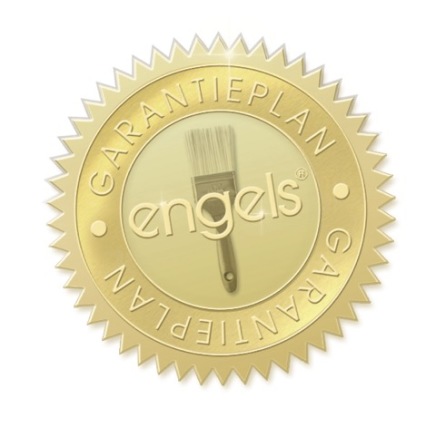 Typically Engels
"We won't just give our paint to a 'stranger' without knowing what is going to happen to it."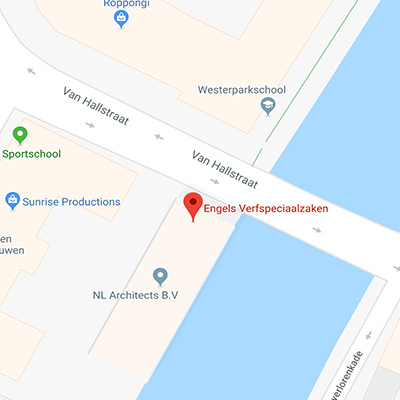 Engels verfspeciaalzaken West
Van Hallstraat 294
Monday to Friday: 08:00 - 17:00 uur
Saturday: 09:00 - 17:00
free on-site parking.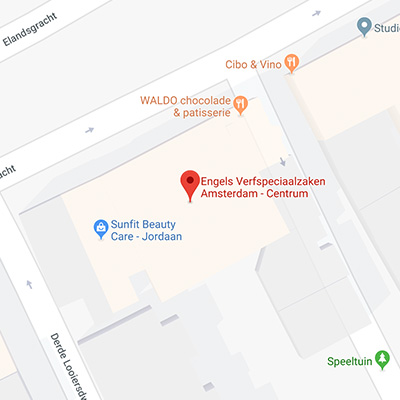 Engels verfspeciaalzaken Centrum
Elandsgracht 93-97
Monday to Friday: 09:00 - 18:00 uur
Saturday: 09:00 - 17:00
Paint and Ride (we pay your parking fee for the Q-park parking garage)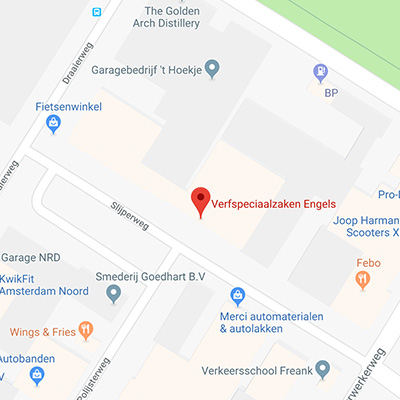 Engels verfspeciaalzaken Noord
Slijperweg 16
Monday to Friday: 08:00 - 18:00 uur
Saturday: 09:00 - 17:00
Free loading and unloading at the door. (Please pay 1.30 p/h per 1 July paid parking)