Paint supplies in Amsterdam
Engels Paint Specialists has a wide range of paint supplies. We can advise you on the correct brushes, rollers and other supplies you will need for your painting project. Good materials are crucial for achieving optimal results. Naturally, these products are priced favourably. Pay us a visit on Elandsgracht or Van Hallstraat.
In addition to many types of paint,
we also sell the following in our shop: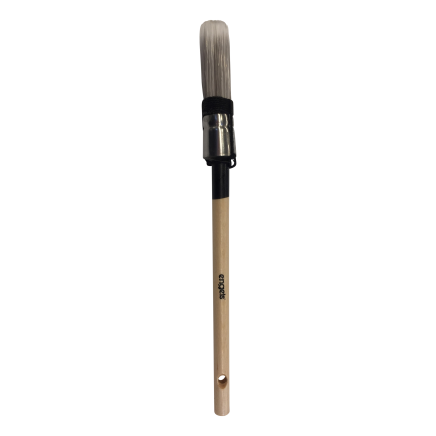 rollers
brushes
sandpaper
putty knives
paint scrapers
tack rags
scourers
degreasers
paint cleaners
extension poles
paint spraying equipment
paint containers
roller trays with inlay sheets
paint grids
various types and sizes of masking tape
detail roller
detail brush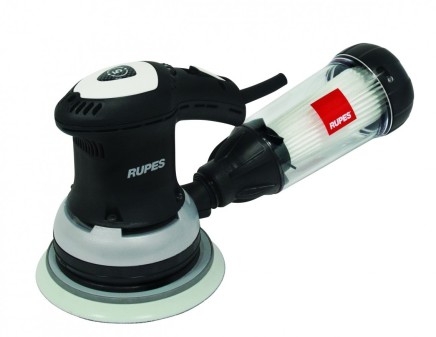 brushes for water-based paint
stucco wipers
paint mixers
canvas cover
covering materials
absorbent coverings
glass scrapers
caulking guns
sealants
steel brushes
ironing kegs
dosing pistols
hardening knives
glass fabric
Offers
Throughout the year, we have competitive special offers and they apply to much more than just our range of paint. We offer affordable discounts on our non-paint range as well.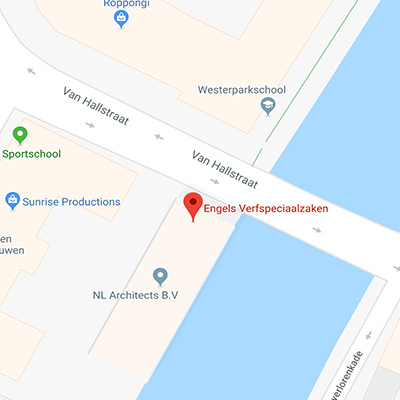 Engels verfspeciaalzaken West
Van Hallstraat 294
Monday to Friday: 08:00 - 17:00 uur
Saturday: 09:00 - 17:00
free on-site parking.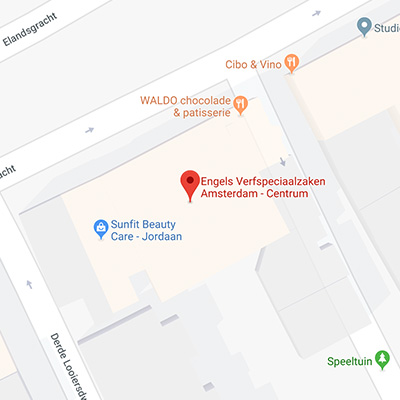 Engels verfspeciaalzaken Centrum
Elandsgracht 93-97
Monday to Friday: 09:00 - 18:00 uur
Saturday: 09:00 - 17:00
Paint and Ride (we pay your parking fee for the Q-park parking garage)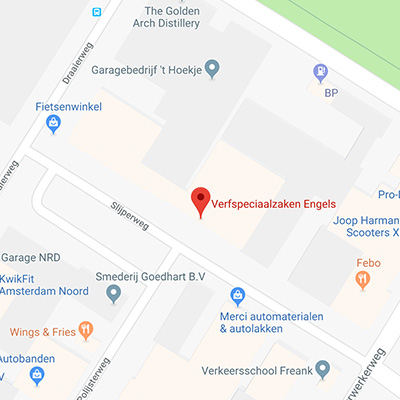 Engels verfspeciaalzaken Noord
Slijperweg 16
Monday to Friday: 08:00 - 18:00 uur
Saturday: 09:00 - 17:00
Free loading and unloading at the door. (Please pay 1.30 p/h per 1 July paid parking)