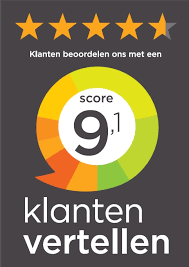 What do others think of our paint shop in Amsterdam?
We have been a household name in Amsterdam in the field of paint and paint supplies for over 100 years. But how does a shop become a household name? Well, in 2016, by placing reviews on our website. While in the past we mostly had to rely on word-of-mouth and advertisements in community newspapers, Engels Paint Specialists has also moved along with the times.
Customer reviews
We want to constantly innovate and improve our shops. Customer Reviews make this possible. Help us to improve and let us know what you think of Engels Paint Specialists.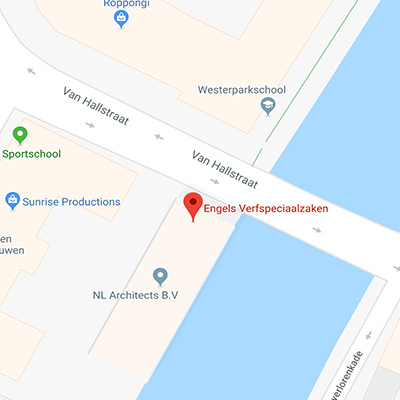 Engels verfspeciaalzaken West
Van Hallstraat 294
Monday to Friday: 08:00 - 17:00 uur
Saturday: 09:00 - 17:00
free on-site parking.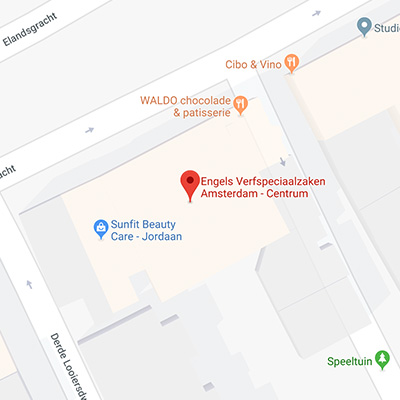 Engels verfspeciaalzaken Centrum
Elandsgracht 93-97
Monday to Friday: 09:00 - 18:00 uur
Saturday: 09:00 - 17:00
Paint and Ride (we pay your parking fee for the Q-park parking garage)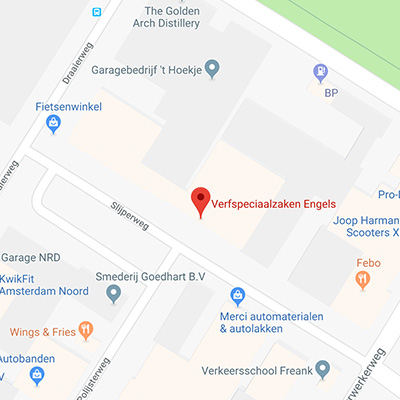 Engels verfspeciaalzaken Noord
Slijperweg 16
Monday to Friday: 08:00 - 18:00 uur
Saturday: 09:00 - 17:00
Free loading and unloading at the door. (Please pay 1.30 p/h per 1 July paid parking)